With the increasing desire for consumers to be remotely connected to their devices for the purpose of control and monitoring, we have recently started developing bespoke Apps for this very purpose. These Apps can add value to our customers new or existing products to provide flexibility and ease of operation.
Control and monitoring
The options could be any thing from setting a timer and controlling your lights, all the way to monitoring and configuring the parameters like temperature, light intensity, efficiency and status of your product.
For new or existing products
With ability to integrate the App into existing projects, the value and life of the product can be extended and clearly provide an edge to the client in the market.
The whole process requires minimum hardware which also makes Apps economically viable for the client.
With monthly subscription you don't have to pay a hefty amount upfront for running and publishing the App.
Continued support as your business grows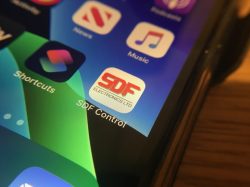 SDF Electronics handles the technical support for the App and associated hardware so that our client can focus on the growth of their business.
With ever increasing demand to add more and more features to the App, we can also provide services to upgrade the App thus making SDF Electronics your ideal business partner.
The App can also be used to generate statistic on how their products are performing in the market. The App hardware Add On will send info on your web server for you to see how the market is responding and what more the company can do for their consumers, certainly a useful feature for product which are launched the first time around. This can also be used as tool in investigating the trend and intern giving real time feedback which will enable companies to better position themselves in the market.
Talk to us
Why not contact us for more information.